About Us
handmade with passion
Founded in 2015 by fast living minds with true passion for design and individuality. helmade is here to revolutionize your idea of buying helmets. A unique, personalized and handcrafted product, that is designed by you. Therefore we have developed the world's only online helmet design tool. A software that allows you to design your helmet in 3D and to order it online. For us a white helmet is a missed opportunity, in motorsports and in any other field or sport where a helmet protects you. We are about individual helmets of any kind. Custom helmet design shouldn't be something for a few. That's why we're on a mission to make custom helmet design more accessible for the many all-day racers out-there.
As custom helmet design started on the race track so does helmade. We are into racing since day one, from motocross to karting, regardless which vehicle or engine, we believe racing is life and can be an inspiration in many different ways. helmade is inspired by the world of design and our enduring passion for racing, cause we are born from motorsports.
What makes a helmade product so different from other helmets you can buy, is the handmade process behind it. Each and every helmade product is hand painted. Painting a helmet requires a high qualitative product and unique handcrafting skills. helmade stands for custom helmet design and true passion for handmade quality.

Our helmade Office and Production space is based in Frankfurt am Main, Germany. There you can find our design studio and our main painting facilities. That's where the magic happens and where we think about the future of helmet design. In addition to our own production we partner-up with a fine selection of helmet designers from various countries, to collaborate on new designs and to bring to life the best possible quality of helmet painting.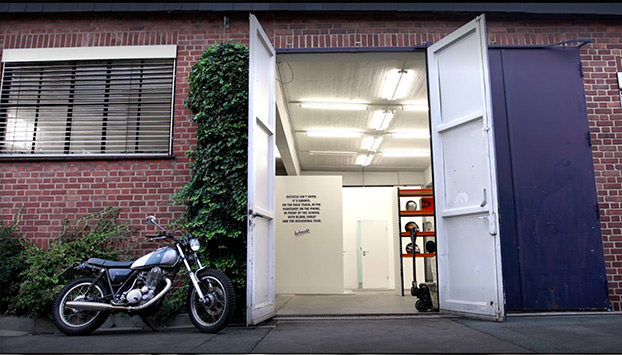 We are proud to have one of the best helmet designers in four-wheels motorsports, Paul Seliger, part of the helmade family from day one. Paul and his team has great expertise in custom helmet designs and paintworks for professional motorsports athletes from various race series around the world. He has put a stamp on the world of kart racing design and he is known for his expressive, fresh design work.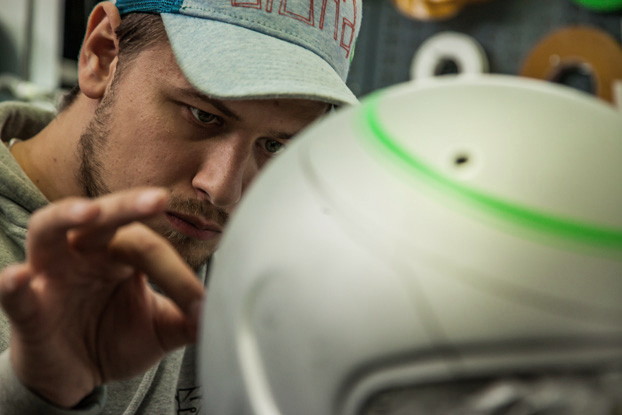 Since September 2016 the spanish helmet design artist Miki Vinola from Barcelona is part of the helmade family. Miki is one of the top helmet designers in two-wheels racing. He designs and paints many helmets for motorbike racers from MotoGP to TT Racing. He is an incredible creative mind combined with one of a kind handcrafting skills. For us, Miki is a huge win. With him we have a real expert with many years of experience in painting motorbike helmets of various helmet brands in our team.
Our most experienced helmet designer and airbrush artist is Maurizio Fusi from Italy. Mau joined helmade in October 2017. Beside his experiences in designing and painting helmet designs for international top motorsports athletes, from MotoGP to Superbike and car racing, he adds incredible airbrush skills to the helmade concept. The unique pieces of art, the 39 years old Italian from Firence creates, are breathtaking.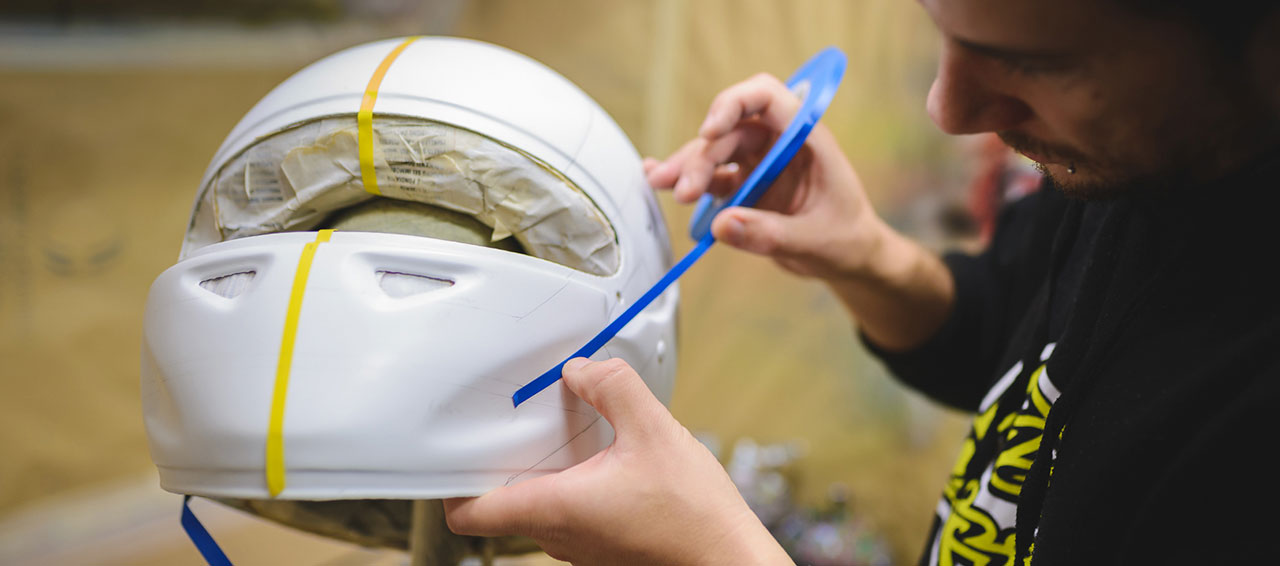 In the future we would like to welcome and bring together more designers from around the world on helmade.com.
For our helmade motorsports range we are happy to partner with Arai helmets. Founded in 1926 Arai helmet LTD is one of the leading helmet brands in the world. Biker, motorsports athletes, kart and racing drivers trust in the Arai brand for almost 100 years. True craftsmanship combined with innovative technologies comes to life in each handmade helmet from the Japanese manufacturer in Ohmiya / Tokyo. In addition to Arai we offer all major motorsports helmet brands as Bell and Stilo.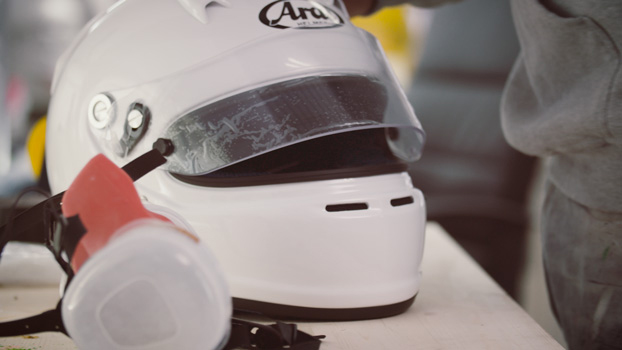 In our two-wheels category we're proud to work very closely with the american helmet brand Bell Powersports. As the classic under all vintage motorbike helmets, we are offering the Bell Bullit since launch of helmade. Bell is racing. Since the early 1970s Bell was part of all major racing series and played a key role in developing the safety standards of motorsports. Bell is as much a part of racing's landscape as pistons, spark plugs and checkered flags. It's 1946, and Roy Richter's just lost another friend in a racing accident. That was the moment when he decided to do something about it. Years after he has made Bell to one of the most successful helmet brands. Roy Richter played a strong role in reducing the amount of deadly accidents in racing. In addition to Bell helmets we're offering motorcycle helmets from Arai, Airoh, X-Lite, Premier, Bandit and many other brands and we're continuously widen our range.
Regardless if you're riding your bike, scoot, mod or café racer, driving a race car or racing kart, go skiing or snowboarding, perform on your BMX or skateboard. helmade is about custom helmet design of any kind. Everywhere a helmet protects you, we truly believe there's an opportunity to stand out from the crowd and to express who you are. That's why we are constantly looking for new partners and brands to work with, from all fields and sports. The helmade future will be colorful by all means.
Join us on our way to revolutionize the world of helmet design
…with passion!
Merken
Merken
Merken
Merken
Merken
Merken
Merken