Jannes Fittje - with clear goals and new helmetdesign towards 2017
Collaboration with MotoGP helmet designer Miki Vinola from Barcelona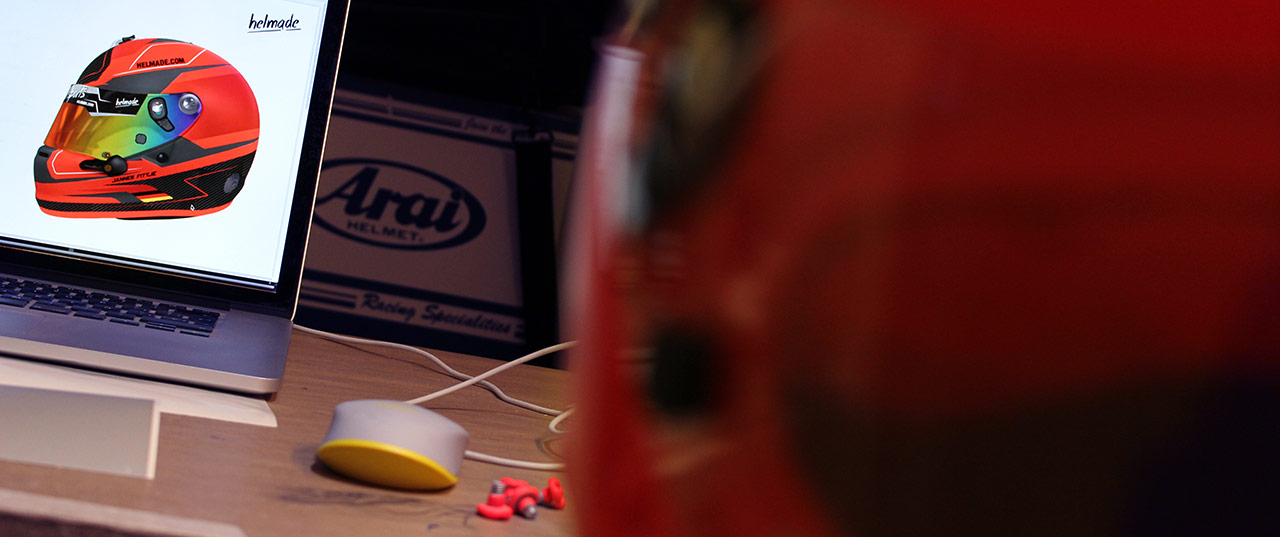 We are proud that Jannes Fittje, last years ADAC Formula 4 pilot from Thüringen, is going to officially present his plans for next years race season together with team helmade during the international karting exhibition IKA 2000. The proud member of Deutsche Post Speed Academy and supported youngster of ADAC Stiftung Sport is looking forward to visit the place where his young career has started. On the second day of the exhibition, on Sunday 29th 13:00 pm, you will be able to meet Jannes on our booth in hall A3 stand 30, where he will talk about his goals for the season. After successful years racing ADAC Formel 4 it is time for a next step in his career.
Also in 2017 Jannes will be supported by helmade and he will of course rock a new fresh helmet design. In which motorsports series he will compete hasn't been announced. Meanwhile we are collaborating with a new helmet designer who has put a stamp on the more and more liked MotoGP two-wheels racing scene, Miki Vinola from MK Art Productions Barcelona. Together with him we've brought to life Jannes new design for 2017. We've also added some personal design elments which were important for Jannes. Meanwhile individual design and special options are possible with helmade. We've further developed helmade during our first year, in the same Jannes has learned a lot and made some important steps forward.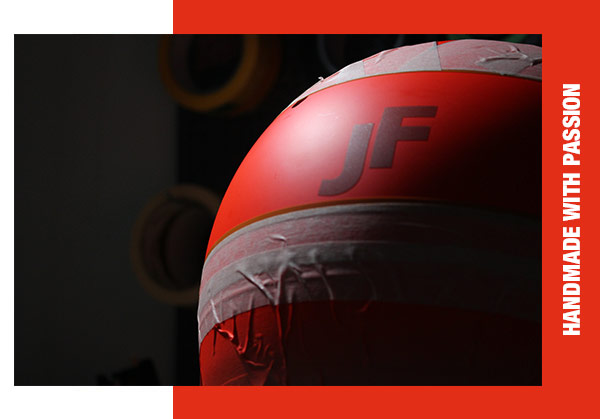 Christian Möhring from helmade about the partnership: "We've got to know Jannes in 2016 and could experience him live on and off track. Jannes is a character who works hard to achieve his goals and he is willing to walk the extra mile at anytime. We are super proud that he will again wear a helmade design in 2017."
Jannes and us would be happy to welcome you at the international karting exhibition IKA Kart 2000 in Offenbach am Main, especially during the official presentation of Jannes plans for 2017 on Sunday 29th 13:00 pm in hall A3 stand 30. Jannes will bring enough time for talks, autographs and interviews for interested media partners.
IKA KART 2000 - KARTMESSE 2017
Sat 28.01.2017 from 9:00 – 18:00
Sun 29.01.2017 from 9:00 – 17:00
Messe Offenbach
Kaiserstraße 108-112
63065 Offenbach am Main
More into: www.kartmesse.de