helmade supports ADAC Formula 4 pilot Jannes Fittje
New helmet design for 2016 race season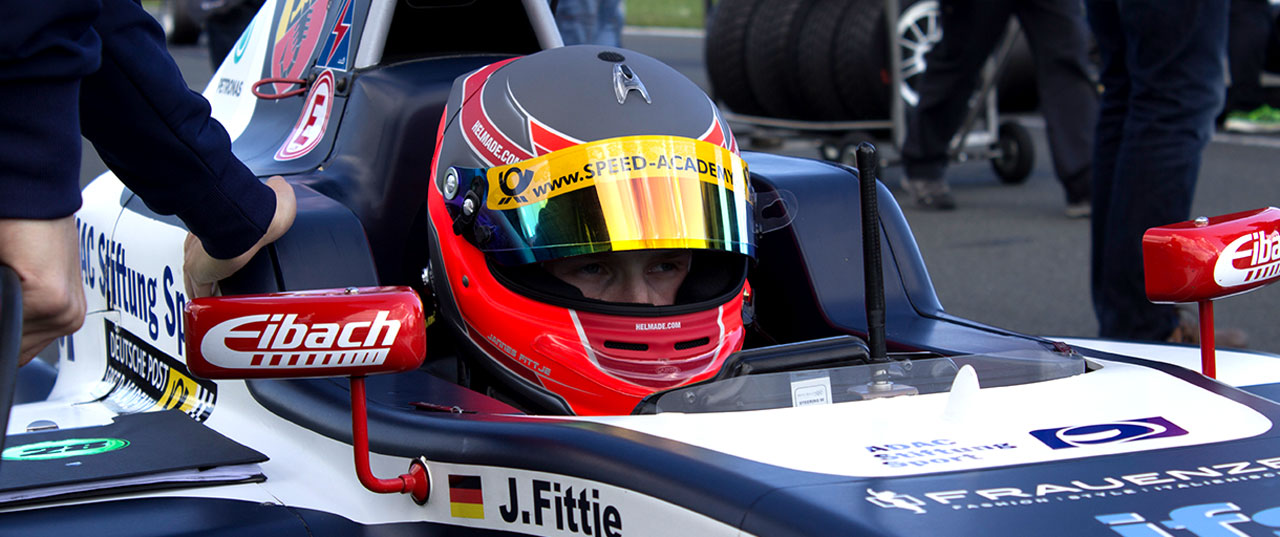 'Welcome to the helmade family, Jannes!' We are delighted that we could win Jannes Fittje, one of the talents of German motorsports, and officially support him in his 2016 ADAC Formula 4 season. Therefore Jannes has created his Arai GP-6S on www.helmade.com in his individual design right before the season opening race in Oschersleben. He has chosen a helmade x 5Star Style. This design out of our motorsports design line, developed together with Paul Seliger from Five Star Designs, represents the individual style that each young racer has to discover and constantly to define further. A helmet design is an important way to show who you are and an honest look into the personality of each racer.
For his new design Jannes stayed true to his colors. Beside anthracite and Maranello red, Jannes has picked a bright neon red that stands for something new. During first talks with Jannes it clearly came out that he is someone who appreciates and builds on things which are proven to work-out but he is also someone who constantly jumps into new themes. That's why Jannes is a driver who consciously and intensively engages with the technology of his car. He want to understand all details. The line color stone grey and the matte finish represents his straightforward thinking and coolness, two attitudes which brought the young driver many good results last race season.
Jannes about helmade: 'My helmet design is very important to me. It's the face of a driver in the car. With helmade it was possible to easily create my design on my smartphone. An entirely new experience to me. What I love about their concept is the simplicity and their straightforward designs. It matches to where I'm going as a driver and I'm really happy about the support.'
During Jannes' opening race of the season in Oschersleben his new helmade design was officially handed over to him.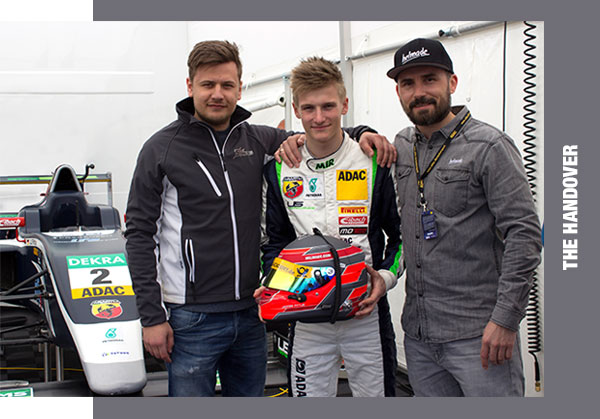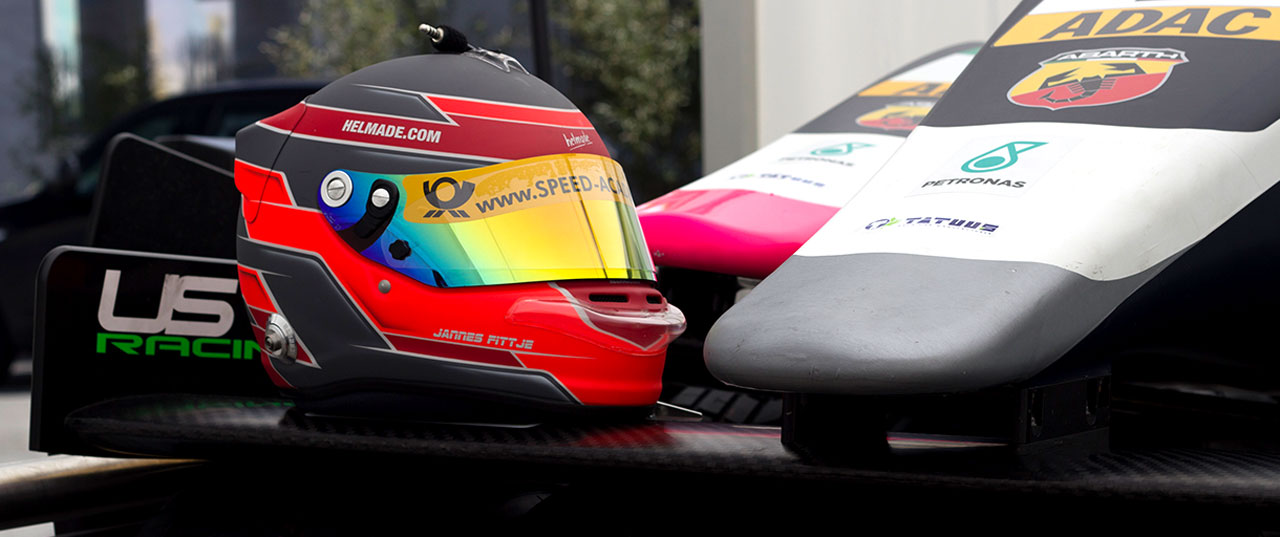 New round this year. After a successful and promising start of the season in Oschersleben where Jannes finished on podium first time, we wish him a great season 2016 …in helmade style!
ADAC Formula 4 Race Calendar 2016

15.04. – 17.04. Oschersleben

29.04. – 01.05. Sachsenring

03.06. – 05.06. Lausitzring (DTM)

17.06. – 19.06. Oschersleben (TCR Int. Series)

22.07. – 24.07. Red Bull Ring

05.08. – 07.08. Nürburgring

19.08. – 21.08. Zandvoort

30.09. – 02.10. Hockenheim