helmade at IKA International Kart Exhibition 2017
Helmet designs, helmets, helmet-accessories and personal service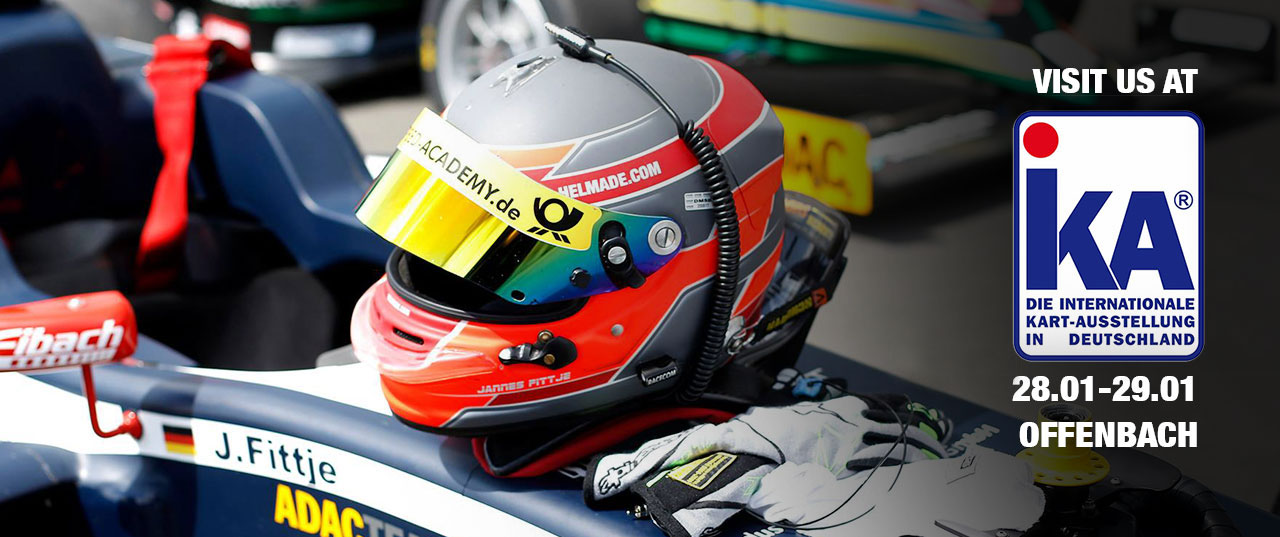 The first highlight of the new year for all kart and motorsports-enthusiasts will happen at the last weekend in January: the IKA 2000. On the 28th and 29th the international karting community is meeting in Offenbach / Germany for the 25th time. Over 10.000 qm, in 8 halls and one event area kart fans can find it all, from professional racing to indoor karting, hobby or just fun. the leading brands in karting as well as companies for any kind of karting related products, from various accessories, equipment for racers to the right tools. What started in 1993 as a small, fine event has developed to the world's biggest karting exhibition.
Of course team helmade will be again part of this event to present to you individual helmet design and our new possibilities on www.helmade.com, helmets from different brands and a wide range of helmet accessories. After almost one year of helmade we've learned a lot and extended our offer constantly. Last year we've brought helmade to life at this place. It was the first time we put our concept 'to design your own helmet online' in front of people and launched our website to public. The feedback and your reactions via phone, email and Social Media were just amazing. So we will also celebrate 'One Year of helmade' during this years International Kart Exhibition and it would be great to do this together with all of you.
At the IKA Kart 2000 we will present to you all our news including brandnew helmet designs, individual helmet design options, our new helmet design partnership with MK Art Productions from Barcelona, new motorsports helmets and accessories from different helmet brands as well as helmet designs from our drivers and customers. Beside helmet designs and paintworks we're offering you the right helmet from Arai, Bell or Stilo with the possibility to try-on your new helmet and get a premium personal service. We are looking forward to many talks and new contacts and to gather even more valueable experiences on our journey.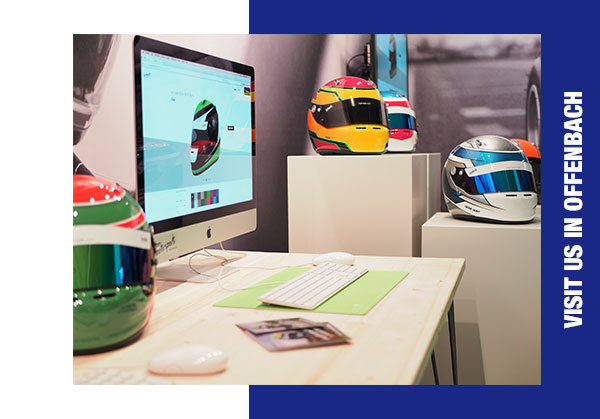 One highlight is coming from our Formula 4 driver Jannes Fittje. We will showcase his helmet of this years race season at our booth. At the moment we're in the helmet design process of Jannes new helmet design for the upcoming season 2017. Together with Jannes and his team we will be presenting his new helmet design and his plans for 2017 season on the second day on Sunday at 13:00 pm. Visit our booth and check-out in which race series last years Formel 4 driver, member of Deutsche Post Speed Academy and ADAC Stiftung Sport will start in 2017. Jannes brings time for talks, autographs as well as interviews for interested media partners.
We are thrilled to join the International Kart Exhibition 2017 and we'd be very happy to meet you at our booth in hall A3 stand 30. Once again you'll also find Five Star Designs, one of our helmet design partners, there. Learn more about the endless opportunities with helmade when meeting us at the event or contact us via email or phone.
IKA KART 2000 - INTERNATIONAL KART EXHIBITION 2017
Sat 28.01.2017 from 9:00 – 18:00
Sun 29.01.2017 from 9:00 – 17:00
Messe Offenbach
Kaiserstraße 108-112
63065 Offenbach am Main
More info: www.kartmesse.de