helmade partners with Antman Custom TriX
Finest helmet accessories to complement your helmade design
We are more than happy that one of the leading helmet accessories brands Antman Custom TriX joins the helmade family and that we can officially announce our partnership. From now on Antman Custom TriX will be available on www.helmade.com. As first step in our Motorsports accessories category and soon as part of the helmade configurator experience. We are working on making this happen in the best possible quality. For all of you who want Antman Custom TriX now, you can order them straight from our website, with our without a helmade design. Of course, if you add them to your helmade design order, we will make sure that all Antman Custom TriX will be installed and added to your helmade helmet design. We think Antman Custom TriX are a great addition to our concept and the helmade experience. The passion Antman Custom TriX is putting in all details of each product fits perfectly to where we're going with helmade.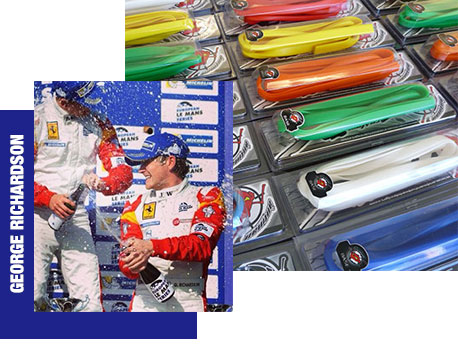 Founded by two guys who are obsessed about helmet design as we are, one of the leading helmet designers, 'Antman' from Antman Helmet Design and international race driver George Richardson from the UK. Antman Helmet Design is located on the Gold Coast, Australia and is known as being one of the world's leading and innovative helmet artists. From the beginning we were 100% sure that these guys love what they're doing. Designing and developing unique helmet accessories that can be added to helmet designs to make a difference. Their goal is simple: They are passionate about helmet presentation, and want to help drivers stand out from the crowd. Offering the finest in accessories for Arai, Bell, Stilo and many more. Their brand Antman Custom TriX clearly fulfills this goal.
To quote George Richardson: 'helmade from a driver's point of view is a brilliant idea and unique opportunity. They give total creative control to what is an essential piece of identity for any racing driver. By adding Antman Custom TriX to helmade's offering they can delve even deeper into framing this piece of useable art by addition of our products. I really enjoy the passion that the guys behind helmade have for racing, Antman Racing Helmet Design and I truly hope that this deal lasts for an awful long time.'
Sam Gregory Director of European Sales adds: 'Our deal came about when I've discovered the new online design tool helmade has been created on Instagram, played with it for a good 20mins then simply emailed them saying: We need to talk.'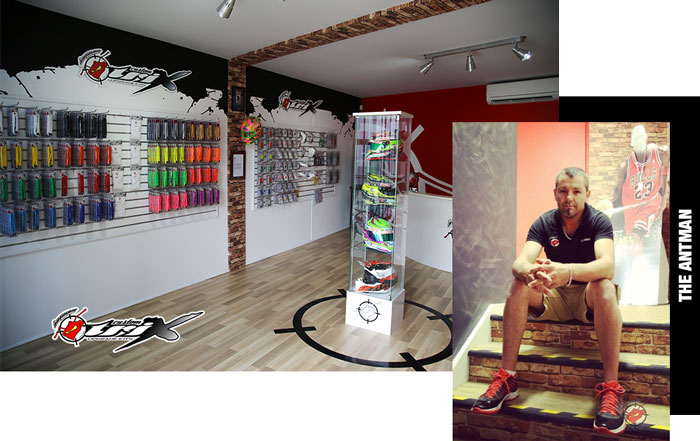 Antman Custom Trimz
The first Antman Custom TriX assortment available on www.helmade.com contains Base and Eyeport TrimZ which replace the factory black trims with your individual colored trims. They are made from the finest resources possible using the best silicon to make sure there's no fade, no mark and no brittleness allowing you a perfect fit and durability.
Antman Custom GrillZ
Replacement ventilation stainless steel grills in wild colors, all hand painted as done for many professional racers from around the world, completing our first Antman Custom TriX range. Antman Custom TriX products are developed to suit both Arai and Bell automotive helmets and a range of other leading brands.
Antman Custom BulletZ
Additionally you can get Antman BulletZ which are a quality high impact injection-moulded acrylic air duct, available in a range of permanent translucent color effects including neon's and clear, fitting the Arai GP6 Range and Bell helmets.
ANTMAN CUSTOM TRIX - EASY INSTALLATION
Each product can be added to your helmet individually but you could also go for a wild combination of these unique customization options. With Antman Custom TriX you get even more options. What-ever you think complements best your individual helmade design and let you stand out from the crowd.
Antman Custom TriX can easily be installed. Antman explains in this video how you install TrimX to your existing helmet.